Tactical Gaming's Boots v4
By MrWulfie
183 views
Tactical Gaming's Boots
Welcome back to Tactical Gaming's Boots series is all about our new members. This time around I had the pleasure to talk to @good74fella who joined APEX Legends Division, PS4 Brigade, 1st Battalion, Lady Justice (IN) Squad at the beginning of May.

Thank you for taking time to answer some questions!

 
MrWulfie: How did you first hear about TG?
    good74fella: I first heard of TG on a Facebook stream I was watching TG-Arkangel.


MrWulfie: What is it like being part of the IN squad?
    good74fella: Being a part of the IN squad is amazing. You can meet like minded folk. Also its where you learn and exercise the TG way.


MrWulfie: Can you think of anything that you've noticed about TG that could be improved if anything?
    good74fella: Im part of the IN squad and communication is key. I feel sometimes people may need a heads up on what to expect in some situations".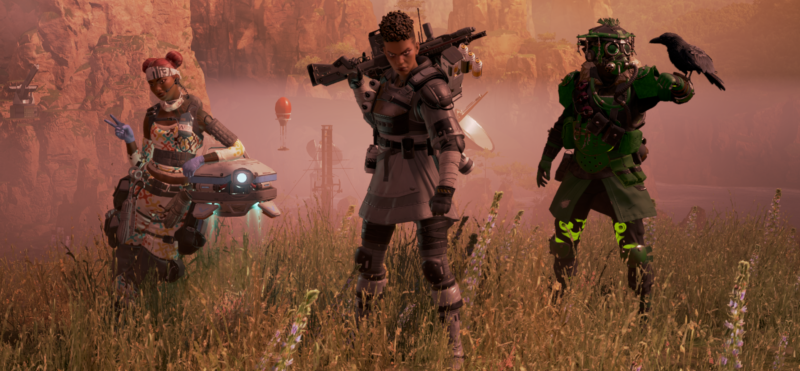 MrWulfie: What about TG attracted you to join? 
    good74fella: The structure and discipline.


MrWulfie: How has the TG community welcomed you to your new home?
    good74fella: I have been received with open arms and a pat on the back.

MrWulfie: And finally, how would you rate your experience out of 5?
    good74fella: My experience has been amazing thus far. I know it can only get better. TG is an amazing Team. 5 out of 5
-------------------------------------------------------------------
Thank you so much @good74fella for taking the time to answer these questions and for being a very enthusiastic TG member. I have a feeling you'll go on to do great things with the right support and squad around you.

Thanks for joining us for this round of Tactical Gaming's Boots!
REMEMBER!
If you are a new member and would be interested in doing a new boots interview comment bellow or message MrWulfie.
---