SS Spotlight - Liz Weilschmidt & almostinfamous82
By TG SirMadness
318 views
Hello and welcome to a Back to Back interivew with Two Highly Recommended Squad Staff from Battelfield and Overwatch Division! @Liz Weilschmidt & @almostinfamous82

 
TGxSirMadness:  Tell me how it all started, you joining Tactical Gaming and what it was like?
Liz Weilschmidt:  When I had joined TG I was looking through forums trying to find a community I could play Overwatch with. None of my friends liked the game at the time and playing alone was dreadful. I came across a forum post by a member named Nightcrawler and decided to check it out. The Boot Camp terrified me but also gave me a bit of hope that this community was well thought out and has been together for years. I entered the entry squad and shortly after made my home with Explorer Squad. It was amazing.  
almostinfamous82: I played a lot of BFV and was getting frustrated playing with other people who were just in it for their stats. There was no teamwork and it felt like you weren't getting the complete experience of the game. So I started looking around for gaming communities and came across Tactical Gaming. Reading through the FAQs I thought to myself, this is what I've been looking for. The BC was a bit daunting, but it's not until you've finished it and have been assigned to your squad you can see why it's necessary - it gives you that discipline and sense of purpose when in the squad. You're all there for the same reason and you all rely on each other - even when it's not going your way, everyone still puts in 110%  to support not just individuals but the whole squad - essentially giving you the best gaming experience with people who you call your mates. 
TGxSirMadness: What's it about TG that keeps you here?
Liz Weilschmidt: I joined for a community of gamers and that is exactly what I found. A group of wonderful people from all over the globe. I have made so many friends since I started a little over a year ago and hope to make many more. 
almostinfamous82: I would call it the three S's:
The Support from your CoC is second to none. They want the best for you, your squad  and for the division
The Structure within Tactical gaming is what makes it a great community. It allows people to thrive and to feel challenging, bringing out the best in each squad member.
Then there is your Squad mates, probably the most important element, without them, there would be no TG. They keep the spirit alive and pure enjoyment when you play a few games with them.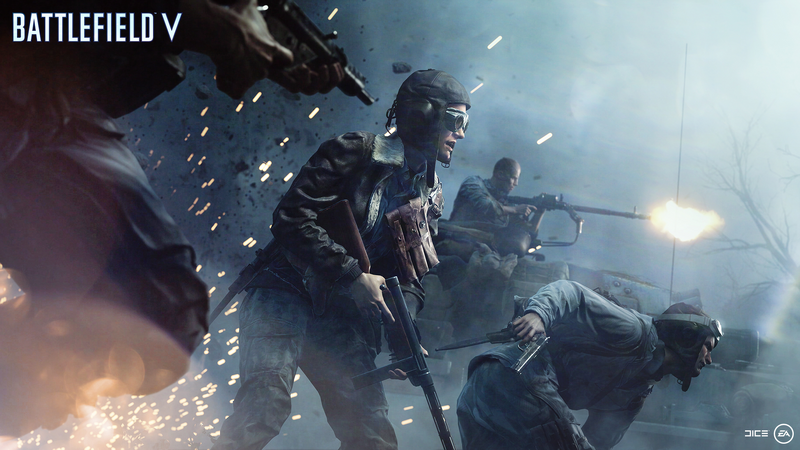 TGxSirMadness: Your both now Squad Staff, how did you get those positions?
Liz Weilschmidt: When I was in Explorer the Squad Assistant spot became available and I was given a chance at it. Now I am the Squad Lead of the entry squad Incendio and I wouldn't have made it this far if @Beattlemania never gave me the opportunity. I owe a lot to that guy. 
almostinfamous82: I was playing on European servers and living in Australia when I first started out with TG. The game play was tough because of the time difference and lag when playing. I still thoroughly enjoyed it and I wanted to share these experiences and the gaming community within TG with people locally in Australia. There was no "oceanic" squad at the time so I challenged my myself to start one up. With the support of my CoC, what was once a thought, became a reality. I volunteered to lead the start up of the squad and have really enjoyed it ever since. Seeing the potential in the guys in Black Diamonds is a defining moment and makes you want to improve in yourself to lead and direct them to be the best they can be. 
TGxSirMadness: What has been the biggest challenge for you as Squad Staff.
Liz Weilschmidt: Definitely the feeling of letting the Squad down or feeling I have in any way. Without my squad I would not be a squad lead and when I am late to post a Practice Briefing or a Post Practice Report or even miss a practice because I am too ill to attend I feel as if I failed them and that is the worst feeling in the world. 
almostinfamous82: Setting the Oceanic squad up and recruiting the right people was a challenge, but it's consistently delivering the core values of TG to your squad and leading them in best way so they keep coming back will be the biggest challenge.
TGxSirMadness: In your opinion what is the most important aspect of being Squad Staff?
Liz Weilschmidt: In my opinion, taking care of the squad. Like I said before, the only reason you are squad staff is because you have a squad to lead. Without them, you can't be squad staff. 
almostinfamous82: I feel you need to be available and have to be consistent with your squad. Taking care of their best interests and helping them to improve and reach new potentials is a proud moment when they do. Like Liz said, without them, you don't have a squad and you won't be able to lead anyone. 
TGxSirMadness: How would you describe your leadership style and why?
Liz Weilschmidt: This one is a tough question for me. I feel that I am a person who looks for the strengths of my squad and lets them do what they feel. I will step in when I feel there needs to be a change but not in a forceful "do this now" manner. An example being if there is a shield on the other team I will call for a shield break instead of telling either of the dps to change into a specific character. 
almostinfamous82: I guess you could call it situational Leadership. Depending on the environment I would employ different leadership styles to Achieve the goal required. As an example, I would adopt a democratic style when discussing tactics and what works best for the squad in a specific gameplay, this allows the squad members to feel valued for their input, but would switch to a bureaucratic style when upholding the rules and regulations of TG as adherence to these requirements is important. 
TGxSirMadness: How do you evaluate success within your squad
Liz Weilschmidt: By the squad telling me they had a good time. We don't have to win to be successful. If by the end of the night the squad is happy then I am happy and we were successful. 
almostinfamous82: Evaluating the success of this is shown when your squad places in the top 3 during a match and the squad members feel they gave it their best - You don't have to win the match to feel like your squad was successful. Unfortunately, you have no control of other squads or their actions, just how yours and other TG fireteams coordinate and interact with each other to achieve what is set out in the practice briefing. 
TGxSirMadness: If you could change anything about the way Squads are ran, or how they should be ran or they operate in a battalion what would it be?
Liz Weilschmidt: Honesty, I feel the squads are fine the way they are. 
almostinfamous82: TG has been around for a long time and have found a good way to run and manage squads. From the president to the SM, every position and the accountability for these positions is well thought out. There was discussions on recruitment recently, the members within TG are developing ways to improve the recruitment into the community for sustainability. It's excellent to see all members having input into this, the structure and support within TG allows it and allows the opinions and thoughts of every member to flourish - this is reflected in the squads.  
TGxSirMadness: Who and what has made TG as good for you as it is today?
Liz Weilschmidt: I have so many good friends in TG. As I said before, I wouldn't be where I am if not for @Beattlemania. @TG bionic is a wonderful BGC and I have seen her succeed since she entered TG. @TG HSquared is a wonderful DO and has been here for me and so many others since the beginning. @TG Kaikaina is a wonderful woman and is a hard working AT. @Grimsangel101 for being a great guy and a wonderful new SA. Finally, every single member I have ever had the grace to play with. Even some from other divisions entirely. Looking at you @Typicalveteran- and @TG FatalityV1. 
almostinfamous82: The squad members I have been involved with, all of them upholding the core values of TG to make you keep coming back for more. Then there is my CoC - @Cronnie his support and guidance over the transition was exceptional. An excellent leader and true asset to 2nd Battalion. Then there's @TG-Ace88 who again is an exceptional leader and BGC for the PS4 brigade. You can tell that he genuinely wants the best for everyone in the brigade and of course @TG-LEGENDARY none of this would have been possible without his support. A very approachable person and an exceptional leader for the division. The time and effort he puts into the Battlefield division as the DO is inspirational and I am always in awe of how he manages the division in all aspects. 
TGxSirMadness:  Last question: how long have you been gaming for now and what have been your most memorable moments and games that you've played?
Liz Weilschmidt: I've been gaming for 13 years now. I hate to say my most memorable moments were when I played Starwars Battlefront one and two with my Dad on the Playstation 2. He is the one that got.me into video games and it is always something I will hold near and dear to my heart. 
almostinfamous82: I have been gaming ever since the SEGA mega drive was a thing. It's something I have always enjoyed and encouraged friends and family to enjoy. The plot of some games are so inspiring that you will always remember them. Games that were better than the movies, games that shocked you, games that left you on the edge of your seat wanting to find out more. The last of us is one such classic - can't wait for the next one!
Thank you for joining me today, Keep up the great work!
---