PoshGirl: A Story to tell
By Guest
695 views
Hi everyone. I'm PoshGirl, Legion Officer for League of Legends. I live in the UK with my partner, our daughter Caitlyn and our three cats. I work as an Admin Manager for a jewellery company. 
When did you start gaming and why? (what games did you play )
I got a PS2 when I was younger and enjoyed a lot of the classic games; Tomb Raider, Spyro, Crash Bandicoot etc… But I never really thought of myself as a gamer. I was away at boarding school most of the time and then in Thailand for the rest of the time, so I only played occasionally during holidays at home. 
I started properly back in 2011. My boyfriend at the time had just started playing League of Legends and needed an extra member to make a 5 man team with his friends. So I got "asked" to play support and was told to stand there and heal them. As you can imagine I got bored of this rather quickly… But after the relationship ended, I kept playing, and here I am 8 years later. 
At some point, you decided to look for a community, what made TG stand out for you.
I was playing with a friend at the time called TG Fireball. He told me that he was planning on making his own Squad and that I should join TG so I could be in it. So I dutifully signed up. I really liked the organisation and layout of TG. A clear Chain of Command, rules, the possibility of progression… It was love at first sight! 
When you joined, what was it like, do you remember your 1st practice, first impressions of this community.
Oh, I will never forget it. I remember joining the TeamSpeak server and scrolling and scrolling to find League of Legends. Then I panicked at all the channels and had to go back to my profile to remember that I was in Azir. Thankfully I was early so I didn't have to join a huge channel filled with people, but after everyone started arriving it was rather loud! I remember the XO at the time, Chibi, joining and being rather in awe of this person with fancy letters after his name! I was very impressed at how everyone listened and how well planned it all was.
You've risen through the ranks, can you describe what it was like at each of those stages for you, what were the challenges and best moments for each of those positions.  
I was SS for a long time and keeping my Squad at 7 members, ensuring that everyone had a fair chance to play during practice and keeping my paperwork up to scratch were the main challenges. But the best moments were making those friendships that still carry through to today. 
After a while, I realised that I really wanted to progress higher. I applied for PL three times I think and I remember being SO excited when I finally got it. The main challenge I found at a BTN level was how much I had to remember about the ATS. I remember sitting through my first training session, trying to absorb all this information that was being thrown at me. I really enjoyed interacting with my 6 Squads and doing my best to ensure that they were all happy. My best moment would probably be after a CoC meeting where all the SS would meet up in Delta Platoon Channel and we would just have a chin way and hang out. Yeah, we talked about TG and what was going on, but it was the camaraderie that I really enjoyed. 
I then became AT in Rainbow 6 and I remember it being such a change going from one of five PLs in League to a Division that didn't even have a PL as it was a lot smaller. It came with a new set of challenges such as how to manage a smaller amount of people and also how to learn a new game! I had only played Rainbow 6 a few times and so I was rather rubbish and yet I was practising with people a lot better than me. My best moment was probably getting a rather swish kill while peeking around a corner (something I had struggled with for weeks) and the pro team actually congratulating me for doing well! It felt good to get the respect of people who I was playing with. 
I was only a CO for a very short time, but I spent 5 months as a BGC/RC. The challenges at this level were trying to interact with members who were on a completely different timezone and who's practices I could rarely attend. It made dealing with discipline issues or critiquing paperwork a lot harder. Thankfully I had wonderful BTN/CH staff I could rely on to get the job done. My best moment would probably be working on the transfer from TW to TA. I helped to rewrite all the documents, ensuring that the terminology was correct. I remember working very hard on it and being so happy with how it all turned out. Getting used to saying Section instead of Squad was really difficult though! 
You finally reached Legion Officer of League, what was the ascension to that position like? Could you describe a typical day in this position?
Getting the message that I was being offered DO was one I will never forget. It was an amazing feeling to be trusted to look after a whole lot of people and be responsible for some big decisions. It was the culmination of 3 years of hard work. 3 years that had ups and downs. I saw exactly how bad staff could ruin a Division and so I really felt the pressure to do well. 
As for a  typical day, it usually starts with me checking the website on the way to work to see if anything has happened overnight as well as validating any members who have joined since I went to bed. 
As I'm currently without CH and IN staff my workload is a lot higher than normal. On a practice day, I get on my PC when I finish work and check out Member Updating to see if there is anything I need to do before practice starts. Then when practice starts, I sort out IN before going to do CPPs for a couple of Sections. Then I'll usually work on my spreadsheet and plan out Preplanned Sections before doing IN paperwork. After that, I check Member Updating again before heading off.
On a non-practice day I pop on after I put my daughter to bed to see if there is any paperwork to do. Even when I'm not on my PC, I'm always on Discord in case people message me or if a Secretary is needed!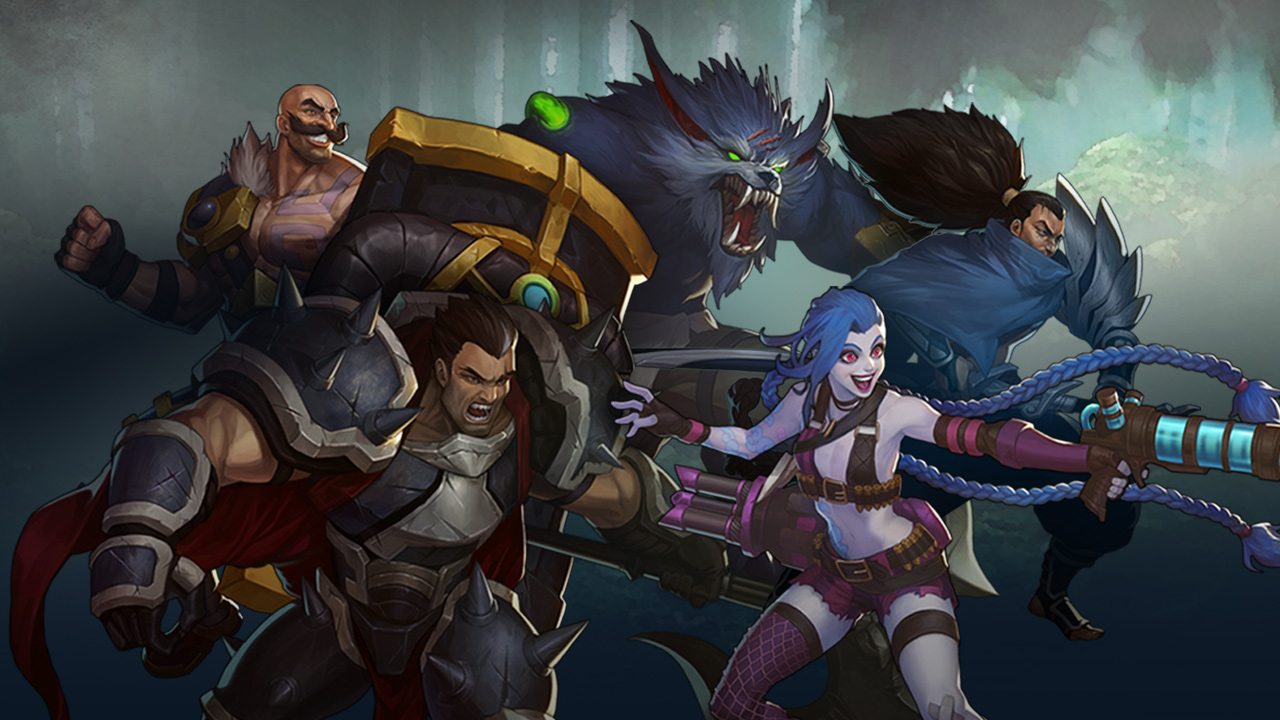 What has been your biggest challenge to date and what has been your biggest achievement to date?
Losing both my CH staff at the same time was incredibly difficult, but real life happens to the best of us. So now I am direct CoC for most of my Legion. This also involves doing all levels of paperwork. From PPRs and PBs, to ATS promotions to name changes and DDs! Keeping on top of all of that, along with a full time job and a (almost) 5 year old is tough! It is nice getting to know all the members so well though. 
My biggest achievement was probably receiving the Army Commander's Coin. This was the first time Fatality has ever given it out and I felt so honoured. It was also nice to know that I was working under someone who recognised hard work and would appreciate it. 
From SS to Legion Staff, can you describe how your leadership has changed throughout your career?  (does your method of running /managing / leading a squad change from running a Battalion to a regiment to an entire legion, what changes have you made)
The basic building blocks are really the same. At the end of the day, your SMs are the most important part of it. We are all here for them. If every SM left tomorrow then TG would be rather pointless. So ensuring that they are enjoying what we're doing is essential. As an SL I tried my best to make sure everyone was happy in their role and if someone wanted to try something new then I would do my best to support them. Now, I do exactly the same just on a bigger scale. 
The biggest change to my personal leadership would have to be that I can be "Scary Posh" when I need to be. Sadly not everyone can follow the rules and sometimes you have to lay down the law. I remember as a PL the first time I was asked to run a TGMP and I was terrified! I didn't want to hurt anyone's feelings and was so scared of actually telling someone that they had done something wrong. Now, I know that we have rules for a reason and that people can be given every opportunity to follow them and yet still decide not to. And that's not my fault. But if that then affects other members, I cannot sit by and do nothing about it. 
What is the best thing about what you do right now? 
I cannot honestly decide!I love being able to interact with so many people, including meeting new members and getting to chat with them. I always feel so lucky to be able to speak to people from all over the world and learn more about them and their cultures. 
I also love doing things that make a difference to TG as a whole. Such as being able to work on things like STMs and Boot Camp documents. It is an awesome feeling to have your opinions listened to, taken into account and then actioned in regards to something that could be a part of TG when you have long since departed. 
Who along your journey has influenced you and gone above and beyond in your opinion for TG or their position? 
My old PL, Nibbitz. He was my PL when I was SS of Talon Squad back in 2016. He worked harder than anyone else and always had time for his SS. He used to pop his head into our channel every practice and check that everything was okay. Nibs was the nicest guy, he never got angry or mean about anything, even when our paperwork was awful, and everyone respected him for that style of leadership. It is one I try to emulate today. I am lucky enough to call him one of my friends and he even came over and stayed with me in England for a time. 
What are the most important characteristics you feel you need to move up the chain of command? 
Reliability has to be the top one. If you are consistently there, doing your job, working hard then you'll be trusted with more and more things. 
Trust is another big one. If you cannot be trusted with sensitive information or if you betray your friends/members/staff then you can never move up as no one will want to work with you. Also, you need to learn who to trust. Trusting the wrong people can hurt you as much as not trusting the right ones. 
Finally, determination. I applied for PL multiple times before I got it. One of the times  I got promoted and then demoted later the next day as I was told there were too many PLs and there was no need for me. But I kept trying. I made my Squad the best one. We had 7 members, perfect attendance and great paperwork. I worked as hard as I could to prove that I was ready for more, and I was rewarded for that effort. 
What makes you unique among the other leaders in TG, ... apart from being an Army Commanders Secretary !!
Well, being a LO and a Secretary is a tough balancing act! Plus being able to deal with Fatality on a daily basis is a job in itself! 
Seriously though, I would have to say that my care and attention towards my members sets me apart. I don't see SMs as disposable and I will do everything in my power to protect them and give them the best possible experience here. At the end of the day, we are nothing without our members. 
You clearly do an insane amount of work for TG, how do you balance that with the other side of your life, family, friends, work and other hobbies.
Thank you! I am really lucky to have an incredibly supportive partner. He is the one who puts our daughter to bed on practice nights for me and keeps me motivated when I'm tired or ill. He is the one that I run things by or get a second opinion from. Balancing also gets easier when you get into a good routine. Now I just don't schedule anything on practice nights and thanks to great friends and a mobile friendly website, I can access the site from anywhere. Even the pub!


Thank you for joining today @PoshGirl Keep up the great work!!!
---